---
---
Back
A retention-first approach will help you ensure that any customer entering your business doesn't leave it. It will help improve repeat purchases and business ROI.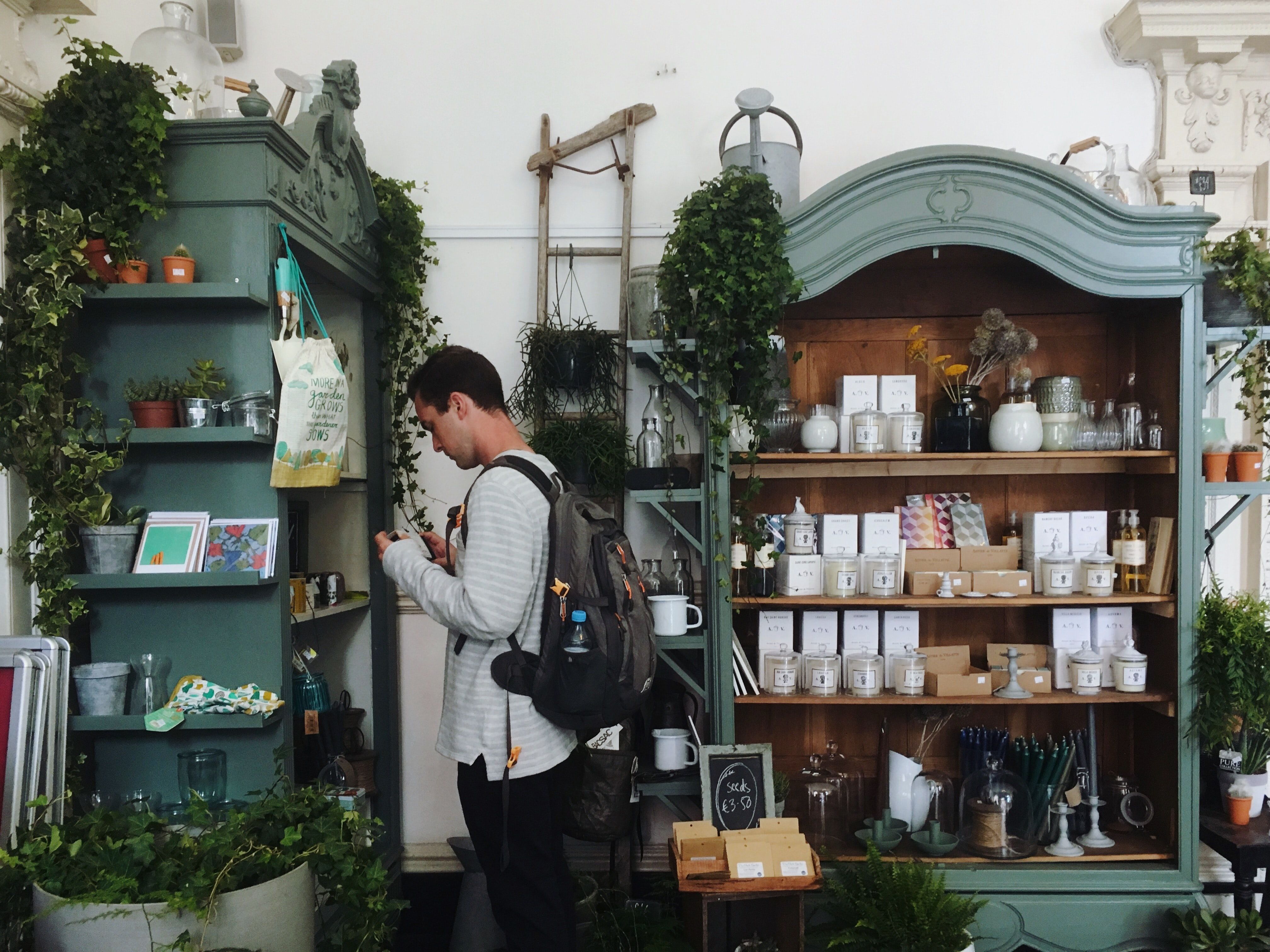 Ask any business owner, and they would tell you what role customer retention plays in their business strategies. Why?
When we put out a new product/service, which is more likely to buy this product? Would a person who has just heard of your business trust you enough to try a new product? No! Your regulars, who know what your brand stands for, will give it a try.
The Retention-first Approach
So, what is retention? In simple words, you can ensure your customers stay loyal to your brand. Good customer retention is a measure of the success of your business. It means your customers are satisfied and would love to remain with your business.
It also means that you will convert every sale into a repeat customer. These repeat customers would then add new people to your list through word-of-mouth. Retention can make acquisition cost-effective and effortless for your business.
Here are a few benefits of customer retention that you should know.
Benefits of Retention
Loyalty has a substantial impact on your business' bottom line. For example, with a 5% increase in your customer retention, you can enjoy a good 25-95% increase in profits.
It is hard to acquire a new customer. But, do you know, what is more challenging? It is retaining a customer. You need to continuously engage the customer, make them interested in your business to boost repeat visits. Having said that, retention is cost-effective and profitable.
As we already discussed, the bottom line is heavily impacted by retention. The repeat customers are more likely to try and buy new products. As a result, you will notice that your company grows profitably with repeat customers
A repeat customer returns because they see value in your brand. These customers may not need deals or discounts to lure them to return to your outlet. They return because they trust your brand. The image resonates with their beliefs and values
It is easier to acquire new customers with a strong base of loyal customers. Your regulars are sure to refer your brand. There is no more robust marketing method than word-of-mouth
The customer retention rate for the retail industry was at 63%. It is pretty low as compared to the other sectors.
By now, you would question whether you should let go of customer acquisition for retention? No, both are equally important.
When you are new to the industry or simply starting, acquisition is the most crucial aspect. However, once you have established your presence and have customers walking in, retention should be your primary goal. Therefore, you will need to prioritize acquisition and retention for your business.
Check Acquisition or Retention: What to Choose for a detailed understanding
Here are a few ways in which retail businesses can improve customer retention and enhance their business profits.
Top Retention Strategies for your Business
You can use these strategies to improve their experiences in the store and make them visit more often. The idea is to get a base of regular customers, who can help boost profits and get more people.
#1 Start a Loyalty Program
A good loyalty program can encourage more customers to visit your store frequently. Customers earn rewards for the spending/visits they make to the store. So, the more they spend, the more points they will accumulate. Now, that's not all. The loyalty program allows the customers to redeem the points against exciting rewards.
Example: Say, you allow customers to earn 1 point for every rupee spent. So, when the customer spends Rs. 100, they can earn 100 points. Say, you have multiple reward stages. For each stage, you can reward them a free item, %discount or Rs. discount. With multiple stages, you can make rewards interesting and exciting. This will make the customers want to spend more money at your outlet, and earn more points. As a result, it will impact the repeat visits to your store.
Example: As a salon owner, you offer a free hair wash to your customers at 100 points. This is your first stage. Say, your last stage is 1000 points, and you are offering 20% off on facial at this stage. Customers might want to accumulate points and avail this discount.
#2 Send Relevant and Timely Messages
For instance, on the weekend, the customer may be planning to eat out. As a fine-dine restaurant, if your message promoting a new product or offering a further discount reaches the customer at this point, they might visit your store. A timely message gets the customer back to the store. This happens for two reasons:
There was the motive to go out for dinner, and they saw that your restaurant is offering a deal
They can trust your business as they have already tried a few products at your store.
Choose channels that work for your customers. Emails may work for few customers while, the others may prefer receiving campaigns on SMS.
You can even use "thank you" and "welcome" messages to engage the customers, offer them discounts and engage them. It is said that customers love receiving messages from their preferred brands. Therefore, the more you communicate, the better you can retain your customers.
#3 Incorporate Private Feedback System
An excellent way to retain your customers is by getting to know what issues they face and solving their frustrations. You can ask for feedback by incorporating a private system.
It is almost like a two-way communication between the two of you. Being personal, they are more than happy to share their comments and will even respond better.
When customers see that the brand takes them seriously and offers solutions to their issues, they will visit again. In addition, customers love brands that go the extra mile to make them comfortable.
#4 Focus on Boosting Customer Service
Proactive customer service can help increase repeat customers. When the customers walk into the store, make sure they feel comfortable. The cashier and other attendants should be equipped with product knowledge so that the customers get their answers.
Focus on making the interactions productive and friendly. If the customers are facing problems, identify ways to resolve them.
Focus on small things like a smile, welcome note, how you present the items, and their checkout experience to retain your customers. When the customer walks out with a smile, they are sure to come back again.
#5 Create Customer Segments to Improve Marketing
Understand your customers, profile them and segment them for better marketing abilities. By creating unique and defined segments, you can personalize the messages and target better.
This will help regulars visit more often and increase the business retention rate.
Know more about customer profiles and how it works.
Lastly, you should regularly measure your retention rate. It is essential to keep a check on the critical customer retention metrics. This will give you an idea of how to redefine the strategy. It will also help you dig deeper into why the model is not working for your business.
Conclusion
As a growing business, you should focus more on keeping your customers. However, spending more on acquisition may not get you the most profitable results at this point. Instead of focusing all your efforts and team on acquiring, try to find ways to retain your customers. A reasonable retention rate can capably increase the bottom line and make your business profitable.